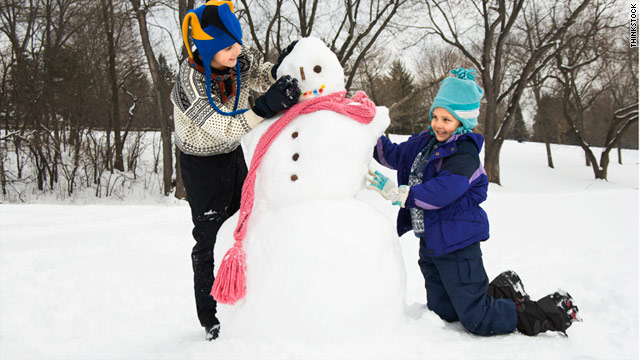 It is so cold right now where we live. When we wake up it's sometimes below zero or maybe pushing 3 degrees. I got a newsletter from Child Care Resource and Referral a little while ago and I got some great information on outside play for children I thought would be good to share.
The long cold days of winter can take a toll on caregivers and children alike. We can all get bored and cranky if we are cooped up too much. Playing outside even for just a few minutes everyday can help get rid of cabin fever and get the wiggles out. Here are some great benefits to outdoor play:
The outdoor environment permits noise, movement and great freedom for children
Outdoor play relieves stress and reduces anxiety
Physical activity increases physical strength and coordination
Playing outdoor in cold weather does not cause illness in children. Colds, flu and illness are caused by viruses and bacteria. Children confined in warm, closed up rooms with several other children have greater exposure to germs
Physical movement increases self-confidence and competence is developed
Frequent exposure to fresh air, exercise and sunshine increase children's general fitness and resistance to infections (follow red air guidelines for when to keep children inside)
During active play outdoors, the viruses and bacteria are dispersed into a larger, more mobile air space decreasing the risk of spreading to others
(Source: Michigan Child Care Matters Issue 70)
I really see a difference when we get outside or not in the mood of my children and I. One thing we like to do is get out after dinner and just go around the block with the family and the dog. Find some time everyday to get outside and see if it makes a difference for you.